So, I went to Mississippi to canvass voters last week. This is what I saw on the way into Natchez.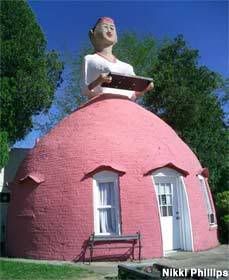 It's a restaurant called Mammy's Cupboard.
And, shockers, I know, but not only are we
not
postracial, we're also
not
postpatriarchal either. I spent two whole days, walking mile after mile, knocking on doors and handing out leaflets, and I got sexually harassed the whole time. Men whistling, yelling, honking their horns (my previous street harassment post about living while female is
here
).